TwistBoat - Ultra Fast Speedboat Thrill!
Not Your Ordinary Boring Boat Tour
(440 HP, 44 Mph, 360 Spin)​
Discover the impressive experience of a tour in our Twist boat through the bay of Split. Action, speed and sensations to the limit, make this attraction one of the favorites of summer for lovers of intense emotions. Feel the adrenaline with the Twist boat!
The full tour includes 40 minutes of adrenaline driving on our Twist boat and 1 hour and 20 minutes of free time on the island of Čiovo. Total 2 hours!
The short tour on the other hand includes quick 15 minutes of adrenaline driving on our Twist boat.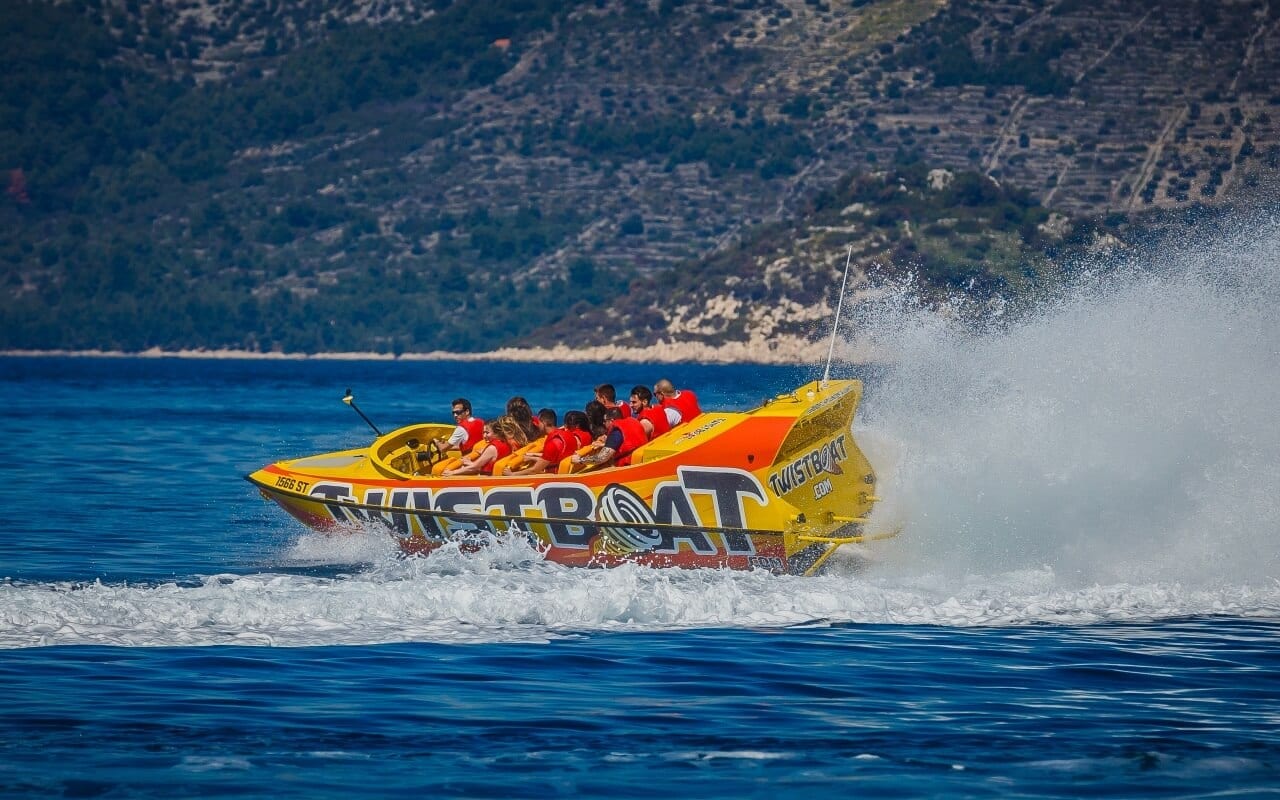 There is 1 tour per day (6 pax max): 11:15
Price: 40 euro per person
There are 6 tours per day (6 pax max): 10:30, 12:00, 13:30, 15:00, 16:30, 18:00
Price: 70 euro per person
You will need swimming clothes and a towel. 
Meeting point: Trumbićeva obala 13, 21000 Split (Split Travel) 15 minutes before The tour.
Contact number: +385 99 605 9879
"It was such a fun ride! I was expecting that will be cold but adrenaline made us warm. Unique experience! Would definitely recommend booking this tour!"
"It was just crazy. Thank you Twist boat team. Full of adrenaline. You can't imagine what this boat and skipper can do. MUST TRY if you are in Split. Don't skipp this tour, best buy thing to do!!!!!"
"The ride on a twist boat was fun, I didn't expect the boat can go that much under the water, it is a great thing especially for those who love adrenalin. Me and my friends enjoyed it, hope we will repeat it!"
"It's a great tour to make your trip memorable. It was so exciting and fun, a bit scary at some moments but I definitely do recommend it!! And our skipper was hilarious and helpful, a great guy!"
"It was a wonderful adrenaline experience that I would simply recommend to everyone. So much fun with a great people who explane everything to us before we start."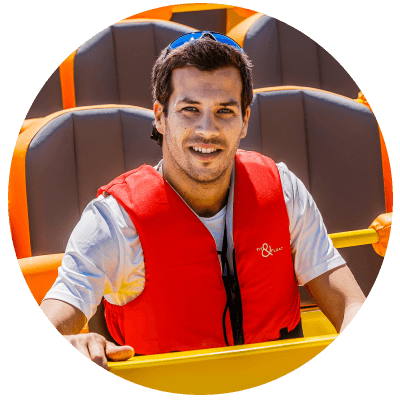 Our trusted skipper, Marko has over ten years' experience as a skipper. He is fully licensed and extremely experienced so you'll feel completely safe in his capable hands. This is important to us here at Twist Boats as you'll be cutting through the waves at high speed, and your safety is our number one priority.
Our location - Jet Ski Split